Server Reset - August 7, 2015
* Ophelia needs your help to reunite with her father! Check Whispering winds for more information.
* A few minor updates
It appears that our old friends Noxhil and Lucretius Laframbois are at it again, trying to help little pirate girl by the name of Ophelia reunite with her father. Through the valiant efforts of local heroes that took them deep into the dungeons beneath Buyan Haunted House, Ophelia's father has been located. However, it looks like Fate is set against poor girl; every attempt she made to reach her father has failed.

Will the little pirate girl stay forever an orphan, or will she finally meet her father once again? ---
It's time to call the mighty local heroes to the rescue!
And now for the walkthrough Thanks to everyone in the community that helped with it
Item Required

Finest Snake Meat : 3 (Blue Snakes in Kugnae Snake Cave)

Stardrop : 2 (Artic)

Seaweed : 2 (Hauson's Lobster)

Large Fish : 1 (Fishing)
10001 Coins
1: Go to north gate buya.
2: Click middle NPC (Ophelia).

3: Click left NPC (Noxhil).

4: Click right NPC (Old Hermit).

5: Bring 3 Finest Snake Meat click Old Hermit.
6: Talk to Old Hermit again and she gives you "Backdoor pass"

7: Enter the back door behind the Buya Haunted House. (9,58)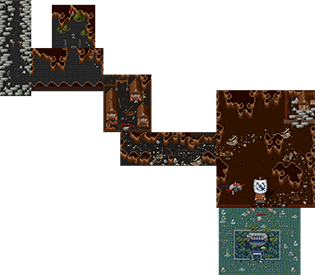 (Click to Expand, warning over 3MB in size.)
8: Walk through the path until Room Named "Desolate Pass" Go North To Map Named "Dead End" Keep North And U Will Find Old Man

Talk To Him And Buy

Warm Glaze

Bucket Of Sand
Do Creation System (Press Shift + I) Add Those Two Item And Make Warm Clay
(You Will Need It Later)
Go Back To "Desolate Pass" Then Go East To "Empty Village"
Walk South And You Will Find "Bored Rock" Block The Road,

Talk To It And Perform this dance:
1. Jump 3 Times
2. Slide to the side
3. Round n' Round you go
4. Clap hands twice
5. Peek-a-boo
6. Slip n' Slide
7. Make a fish face
9: After you get through, Follow The Road To East Until "River Of Stones" Go South And You Will Find Pirate Zombie

(Undead Captain), talk to the dead captain who is Ophelia's father, after you get done talking to him speak with Taeniuru ( Taeniuru is not Ophelia's mother)

(Taeniuru) below him.
10: Go Below The Boat And Walk East Until You Find Next Room (24,48), and talk to the Hermit Rock

(large boulder) that's hanging out.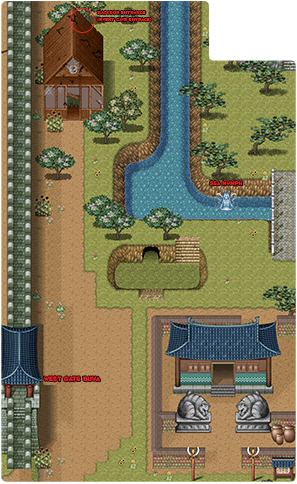 11: Go to west gate Buya talk to the SeaNymph
(22,74)
12: Bring 2 Star drops, 1 Large fish, 2 seaweed to the Seamstress in Kinung.

You can find her at the bottom right of the map (Girl In The Middle Of The Room, One Room Before Taek Pae).
13: Take your new suit to the SeaNymph (22.74) above the rat cave at west buya, she will enchant it for you. Use it so you can breathe underwater.
14: Enter the backdoor again behind the Haunted House.
15: Enter the huge pool below the boulder.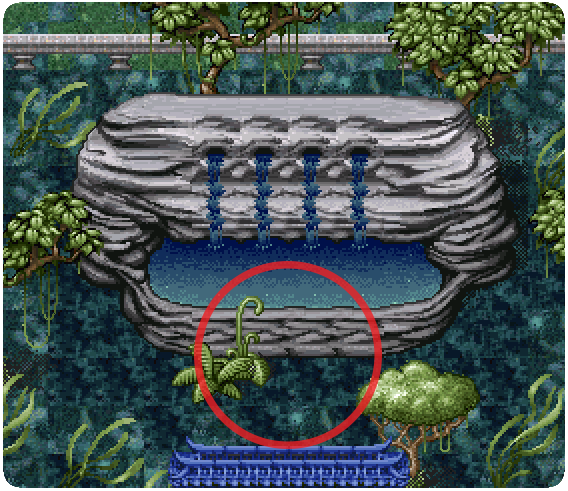 16: Walking through the first two maps you'll find a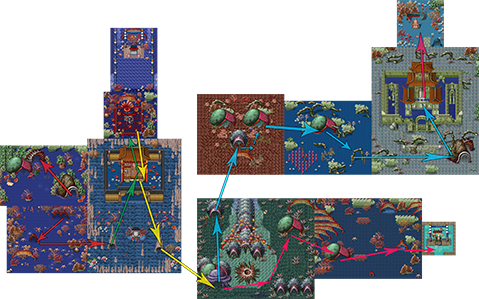 (Event Map Guide, WARNING 6.6 MB in size)
palace with a princess

- she instructs you to get the anchor in the next room but it's protected by magical currents.
17: After talking to the princes, go to the room named "Dim Glow" there are doors there that you open and speak to the person named Aleumda that she sent you after.
The coords are as follows (loosely): Bottom left of that map (19, 34 Bright Star) -> (5,7 Royal Courtyard) -> (19, 20 Scarface), (21, 10 Love's Loss), walk up into the tiger gates of Dim Glow and speak to Aleumda.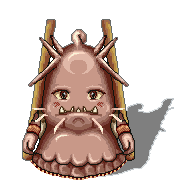 18: After telling Aleumda you're not with the princess, he will help you and gives you a net

to collect a Zinger jelly fish to make a present for the fake Princess in order to take papers from her.
Swing at the Zingers (Jellyfish) Until It Attack You Back Then Stop Hit It (There Is No Point To Attack Many Times) If You Failed you'll get a message that you just missed. Do not Zap Or Taunt It, leave the map and hop back in and try again. Keep doing it until your net disappears and you get the item she wanted. Bring it to Aleumda and she will give you a present.
19: Take the present Aleumda has given to you back to the princess, give her the gift and get her binding agreement. Head back to Aleumda and she'll send you down to speak with a lady encased in water. This lady will give you Serena's Message, Go To Princess Room Again, There Is Underground Enterance There, Go There And Walk North Until Chest. You will Get "Anchor Of Binding"
20: Bring the anchor to Ophelia, say "Bind my spirit to your core, exist as one forever more", bring Ophelia's Anchor back to her father (Zombie Pirate), then talk to Taeniuru. You will receive 4 different legend marks for this entire ordeal.
21: Now you are going to need to speak to Jonglyu. You can find him at the bottom right of Coral Fields at 25, 16 (From Princess Room Take South East And Then North East). He is going to give you a prompt for 8 different items.
You'll need enough to make

3 Bullkkoch Pearls

2 Bullkkoch Coral

4 Bullkkoch Seashell

1 Bullkkoch Abalone with Jonglyu.
After you've gotten these items take them along with some Warm clay, Talk to the Old Hermit, then talk to Noxhil.
You'll need to wait up to an Hour to obtain an anchor that you can Bind a location to return to (with a long 3 hour cooldown rendering the item useless for hunting) This anchor has restrictions as well, you can basically use it anywhere you can Summon and approach at.
In addition to the quest there is a side quest to make a Anklet, walking throughout the cave your foot may kick up some pearls, coral, shells And if you get 16 of them fixed you can make one.
1. Have Jonglyu in Coral Fields polish your chipped and darkened sea items.
2. Take 16 of any polished gem type to Mananana in her Kinung shop.
Anklets - Color
Bulkkoch seashells - light blue
Bulkkoch pearls - silver/white
Bulkkoch abalone shells - black
Bulkkoch corals - red/pink
Foot slot (f) item
Durability 10000 / 10000
Vitality Increase +1000
Mana Increase + 500
Grace Increase + 5
Regen + 5
Any Class Level 50 Req
(How to find bulkkoch Sea King, WARNING 1.6 MB in size)

Bulkkoch Trident
Durability 500,000
Damage S 110m200
L 110m200
Armor -3
Hit +3
Damage +3
Vitality increase +1,000
Mana increase +3,000
Might increase +3
Will increase +3
Grace increase +3
Regen +10
Protection +10
Any class Level 85 Req