Yuri's Flower Garden
King Muhyul enshrined his father in the royal flower garden, one of the places that Yuri loved best. He once opened his garden and allowed citizens to make bouquets which can still be seen in the lands. It is now a beautiful peaceful place.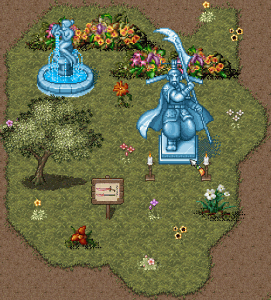 Click anywhere in the image below to exit.
Version 5.0: Bouquet Event
Return to: Kugnae
Zoom out: World Map