Tree of Reflections
Return to: Kugnae
Zoom out: World Map
This strange tale began on Yuri 80, Moon 12 (March 30, 2006). We first learned about this when Reporter Vini wrote, 'The spectral messenger Kabocha has appeared again in our lands and this time has visited each of the clan halls and army barracks on the back of his horse to deliver scrolls to each primogen and Generals from neighboring lands. Kabocha looked scared when delivering the scrolls, almost in a panic, something really bad must be happening.' By Yuri 81, Moon 1, Kabocha\'s message had been decoded to read, 'Great evil is on its way!' Within a few days, swarms of ravens began to plaque the lands.
(Yuri 81, Moon 2) As the moon waxed and waned, all noticed the trees were disappearing and that the Strange Thing and others in his form had started to speak in a strange tongue. One of the things they frantically repeated was, 'Triiofa!' which translated as 'Live Trees'. They were pleading for help because the trees were dying. Special ambassadors Kkoptchi, Kurutogi, Chaemok and Tongnamu spent weeks looking for help.


One day the skies over Kugnae darkened so that no one could see the sun! Fearing the worst, many gathered near the stump which had been the revered Tree of Reflections. There they found a new mound with an opening leading underground. They also found HaggardWitch standing before the entrance. Along with Historian Qantao and the four ambassadors, she cast magic to open the portal to the trapped triiofa. Citizens flooded inside to find Triiofa magically locked in a cell. All were dazed and confused. Elsewhere in the cave wandered innocent looking saplings. HaggardWitch spoke of 'feeling' the presence of Yieta, an evil witch. She asked all to study the cave.

| | | | | | | | | |
| --- | --- | --- | --- | --- | --- | --- | --- | --- |
| | | | | | | | | |
| Small fry sapling | | Fledgling sapling | | Urchling sapling | | Whelp sapling | | Waif sapling |
By Yuri 81, Moon 12, Yieta (the menacing portrait painter who once bespelled Prince Kija) visited our lands again. This time there was no mistaking her evil intentions. The special ambassadors hated her on sight! Yieta broke into the crowded Koguryo Palace and began to summon horrible snakes. Assisted by citizens, the ambassadors began to kill them. Finally HaggardWitch appeared and had Yieta jailed.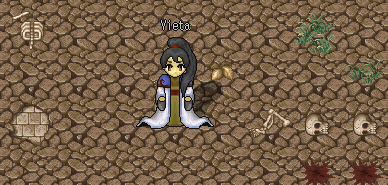 We didn\'t have much time for relief because Yieta disappeared from jail overnight! We woke to find our worst nightmare had returned! MUPA! Wearing her lover Sagu\'s name as her title, she immediately began to harrass citizens. Every night she could be found in yet another killing spree.

Both Mupa and HaggardWitch chose the Chronicles of the Winds to declare their final statements of war! By the next day we learned how the saplings had been feeding on the heart of the Tree of Reflection and how they had grown into fierce creatures. Luckily, HaggardWitch had found a way to counteract Mupa\'s spells. She urged all to gather the items needed for the healing potion. Once again, loyal citizens fought to gain the items needed. Those who managed to provide aid were rewarded with an addition to their legend!


Clickable Map - Click an Area to Learn More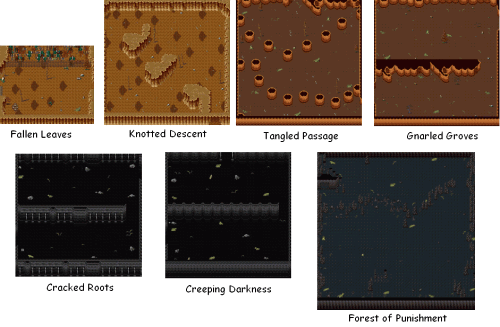 Nearest Kingdom(s) - Kugnae
Existence - 3.0
Number of Shops - 0
Number of Rooms - 11

Interesting Facts about Tree of Reflections:
The Tree of Reflections has been a part of our lore almost since the beginning of the Kingdoms. Its great boughs provided a comfortable shade for citizens to meet and talk over the events of the day. Eventually several subpaths become aware of certain properties the Tree had. Those properties have always been subtle but there was no doubt that the Tree of Reflections was alive and sentient. Its fate was entwined with that of the land. Therefore its demise shook everyone to the core! Without the Tree of Reflections we knew our lands could not last.
Flute
Sweet Magic Flute
Dura 10,000/10,000
Armor -1
Vita +1000
Mana +500
Any class Level 50
Pleasing magic flute
Dura 20,000/20,000
Armor -1
Vita +1,200
Mana +700
Any Class Level 99
Melodic magic flute
Dura 30,000/30,000
Armor -2
Hit +1
Damage +1
Vita +1,300
Mana +700
Il san

Lilting magic flute
Dura 30,000/30,000
Armor -2
Hit +1
Damage +1
Vitality +1500
Mana +800
Ee san

Harmonious magic flute
Dura 40,000/40,000
Armor -3
Hit +2
Damage +2
Vita +1,800
Mana +800
Sam san

Coronal
Coronal Shwiun
Dura 10,000/10,000
Armor -6
Vita +100
Will +1
Any Path Level 50
Coronal susuhan
Dura 20,000/20,000
Armor -7
Vita +200
Might +1
Will +1
Any path Level 99

Coronal Motchin
Dura 30,000/30,000
Armor -8
Vita +250
Might +1
Will +1
Grace +1
Il san

Coronal Kongdurin
Dura 30,000/30,000
Armor -9
Vita +300
Might +1
Will +1
Grace +2
Ee san
Coronal puyuhan
Dura 40,000/40,000
Armor -10
Vita +350
Might +2
Will +1
Grace +2
Sam san
Leaf
Saeroun foliole
Dura 10,000/10,000
Armor -4
Hit +1 hit
Damage +1
Mana +100
Regeneration +2
Protection +1
Any class Level 50
Cholmun foliole
Dura 20,000/20,000
Armor -5
Hit +1
Damage +1
Mana +200
Might +1
Regeneration +2
Protection +1
Any class Level 99
Sonsukan foliole
Dura 30,000/30,000
Armor -6
Hit +1
Damage +1
Mana +250
Might +1
Regeneration +2
Protection +1
Il san
Parean foliole
Dura 30,000/30,000
Armor -7
Hit +1
Damage +1
Mana +300
Might +2
Regeneration +2
Protection +1
Ee san
Nalgun foliole
Dura 40,000/40,000
Armor -8
Hit +1
Damage +1
Mana +350
Might +2
Regeneration +2
Protection +1
Sam san
Staff
Naerida demon staff
Dura 50,000/50,000
Damage S 50m75
L 50m75
Armor -3
Vitality increase +800
Mana increase +2000
Will increase +2
Grace increase +1
Any Path Level 50
Poda chagun demon staff
Durability 80000/80000
Damage S 100m110
L 100m110
Armor -4
Vitality increase +1000
Mana increase +2500
Will increase +2
Grace increase +1
Any Class Level 99
Kabyoun demon staff
Durability 160000
Damage S 120m240
L 120m240
Armor -4
Vitality increase +2000
Mana increase +5000
Will increase +2
Grace increase +1
Peasent Il san
Okssen demon Staff
Durability 240,000/240,000
Damage S 150m290m
L 150m290m
Armor -5
Vitality increase +4,000
Mana increase +10,000
Will increase +3
Grace increase +2
Peasent Ee san
Mugoun demon staff
Durability 320000/320000
Damage S 180m360
L 180m360
Armor -5 AC
Vitality increase +8000
Mana increase +20000
Will increase +3
Grace increase +3
Peasent Sam san
Monsters in Area :
| | | |
| --- | --- | --- |
| Creature | Experience | Item Drop |
Cackling nurumnamu

0

Ginko wood
(Varied) foliole
Rare Drop:
None