1. Say
Moon
to Shaman Onyx of Buya in the Rogue Guild. She will tell you about the White moon axe.
2. Onyx will tell you to bring her a Whisper bracelet. She doesn't want to keep the whisper bracelet. She is very rich from remaking faces for years and years. Make sure the bracelet is at 100% dura.


3. Say Moon again. This time Onyx wants you to prove her how brave you are by slaying 5 Pale Scorpions which can you can find in the Kugnae Spider Cave. Go slay all 5 and return without killing anything else.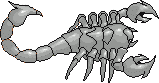 4. Once again, say Moon. This time Onyx wants you to flirt with death. She tells you to kill Skeleton Ju who can be found deep inside the Kugnae Haunted House. Make sure Ju is the last thing you kill before returning to Onyx.


5. Say Moon one more last time. Greedy Onyx will ask you to give her 20,000 coins.