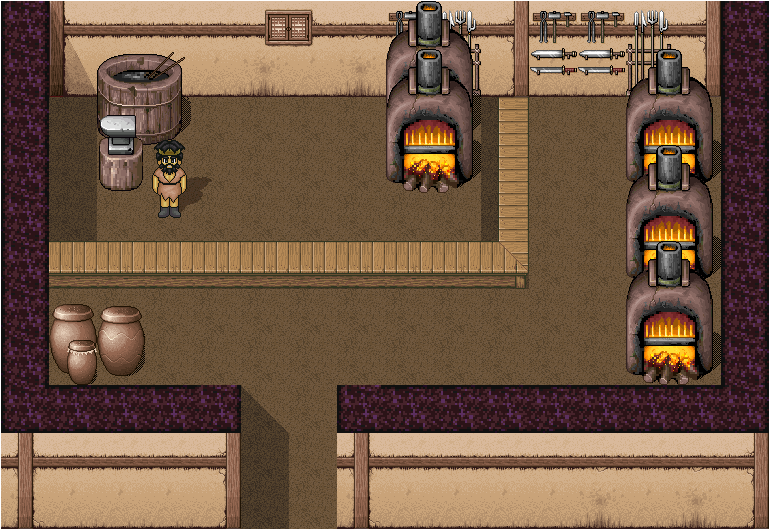 1. Gruff will ask you to do a few tasks before he will make a Gruff Ring for you. He will ask you to Kill a trap door spider located at Kugnae Spider cave (080,033) and to bring him a Hunang's axe

note: You must kill at least one Trapdoor spider to continue if you have a Hunang's Axe already.
If you're low enough level you can go to Tangun Haunted house, in the 2nd room is spiders that drop Hunang's axe really easy. Ask someone that is at least level 66 or lower.
2. After killing the Trapdoor spider and bringing the Hunang's axe he asks for he will ask you to bring him a battle helm.
He will not require you to kill a Monkey boss to hand in the battle helm.
3. After returning with a battle helm or buying one, Gruff will ask you to go to Lan Shop, which is just southwest of there and purchase two of his most valuable rings. Exorcist rings cost 5,000 coins each.
4. Gruff will now award you one Gruff ring which is a Sub-accesory that is Break On Death!



Durability 20000/20000
Armor -1
Vitality Increase +1000
Mana Increase +500
Might Increase +1


Items Lost to Sacrifice :
Hunang's axe, Battle helm, 10,000 Coins

Stats/Karma Lost to Sacrifice :
None

Rewards :
- A Gruff Ring!