(09/05/2001) - We have a brand new site up and running for Nexus TK on it's own official domain, http://www.nexustk.com
After several weeks of work we have finally opened up the all-new NexusTK website. The site is a cleaner, easier site to navigate, and a great base on which to grow from in the future! We have updated the content on the site, added missing information, and improved the support information included there.
We are also working to provide you all with more dynamic content on the site, including more news, more information, and more support. Over the next few weeks we will be improving the site and adding even more information. We want to hear from you as well. Let us know what information you would like to see added to the site! Drop us a quick e-mail, and let us know what you want to see from us.
Some of our players are already aware of the "User list" feature we have. This has finally been officially integrated into the Nexus site, and you can find it located under the "News" section. This list is updated daily with information on current player standing, as well as current clan and sub path member lists.
Finally we organized and cleaned up our links sections of the site. If you have a Nexus fan site you would like to see added to the website tell us, we will look it over to make sure it is appropriate for our site, and add it to the list!
(09/05/2001)- New Clan areas! - This past week has seen additions to the clans in both Kingdoms. Most of the clans added several rooms to their halls, giving their members more areas to use, some of which are only for their kindred. With the support and dedication of their members these clans have been able to gather tribute to pay to the leaders of their respective Kingdoms to have these additions built.
Along with new rooms clans also requested that new merchants be made available for their use. These merchants have come to offer several skills and abilities to the members of the clans. Some offer crafting skills, others provide special abilities, and others to sell items to players!
If you are a member of one of these lucky clans take a look at these additions take a look at them, and enjoy the fruits of your hard work collection the tribute required. If you are not a member look into joining one of them, or even think about starting one of your own!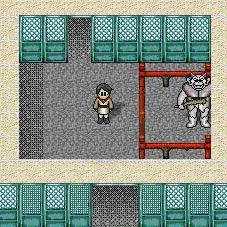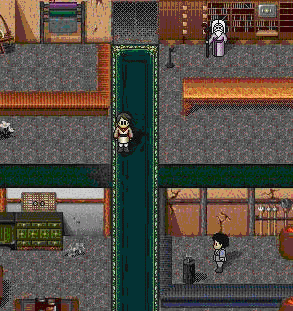 (09/05/2001)- New Carnage additions! Opening this morning are several new arenas and additions to the Riches and Bloodlust carnages. These will help to provide more variation to the carnages, as well as more interesting, and challenging areas to combat in.
To increase this already highly enjoyable event, as well as improving the strategy and skill for the event the Carnage hosts have expanded these areas to include 6 all new arenas to hold battles in.
The Riches carnage has seen the addition of four new arenas, with new layouts that are designed specifically for two and three team events, as well as a new arena where strategy will be the key, as your opponents will have the ability to ambush you from behind, or you to ambush them!
The Bloodlusts have also had an addition of two new areas. These areas are beautifully designed, and would be rather peaceful if it wasn't for the chaos of battle that surrounds the Bloodlust carnages!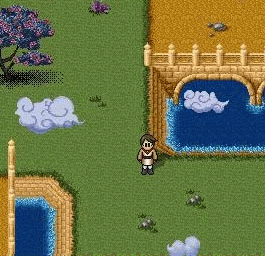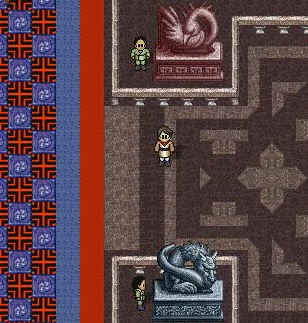 (09/08/2001)- Buyan Caverns opened! After many months of waiting the hidden caverns under the Buyan library have been opened to players, with many secrets to be discovered! The waiting citizens of Nexus have finally be able to gain access to the caverns. The very place where KaKhan's men had been focused when they captured Buya several Yuri's ago. Until now nobody was sure what KaKhan was after, but everybody has his or her own opinion. Some believe he was after the Staff of the Elements, others believe he wanted to uncover the secrets of the Wind armor, yet others believe it is something totally different.
Needless to say once the caverns opened up the citizens quickly rushed in to discover for themselves what was truly happening in the depths below them. They faced many beasts, with a strange and magical feel to them. This cavern was like no other they had visited before, and many secrets and challenges await them in the depths, if they survive to get there!
Good luck all who venture into the cave, and good luck with the mysteries that await you.