Today, we acknowledged the newest Defenders of Kugnae! The Ceremony was opened in song by Tilak.
The following Koguryans were admitted into this fine class of citizens:
Mazel
of Sunmoon,
Wind
of Oceana,
ShadoMagi
from Enigma,
SammanS
representing Bear,
Zylon
choosen from the Ministry, and myself,
General Elarra
, of the Koguryo Royal Army.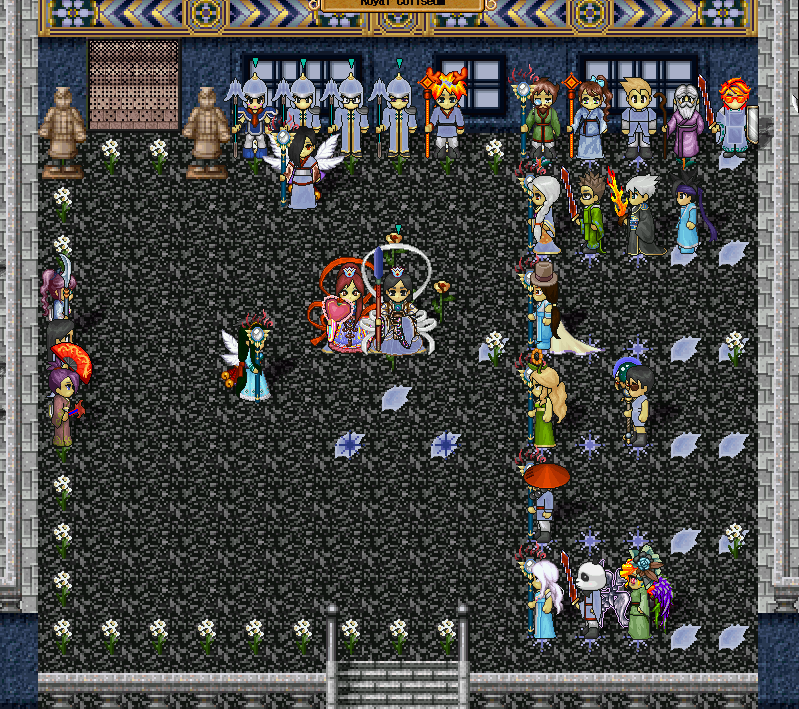 Just as the ceremony was closing,
Queen Yun
appeared. Soon after, so did
Aeroth
, a Wilderness dweller who had attempted to help block Yun from regaining her memory.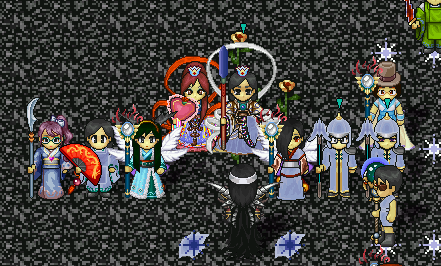 King Mhul reminds him, and all of us, to not trust Mupa. Aeroth acknowledged King Mhul's wise words, vowing to defend Queen Yun with axe from today forward. Although King Mhul has not formally forgiven Aeroth for attempting to block the memory of Queen Yun, he has agreed to give him a chance to redeem himself.
Congratulations to all of the new Defenders! We are sure you will uphold Koguryo's values and defend her at your best!
Onward Azure Koguryo! Long Live King MuHyul!
~*Elarra Satsuma
~*Keeper of Balance
~*Koguryo Royal Army
~*13th General