Past News
Did you miss that important news story? Do you want to read what happened while you were on vacation. Here's where to get that info!
Our news software, Coranto, has a bug which makes it purge links to news articles more than two years old. What is left of programmers who volunteer their time to support this software do not know why this bug occurs. We manually index older news pages in our Archived News section.
(late) 5/23/14 Update

Posted by: Loxie

--

12:16 AM EST

* Lesser Wisdom Star -- A minor wisdom star granting a 25% experience bonus has shown up just in time for the long weekend. The star will be around un next Wednesday, May 28. As usual, the star seems to have scared off the Vortex bosses!

Minor updates for:
- Merchant subpath
| | | |
| --- | --- | --- |
| | | Shaman Subpath: Pack up your Ritual Stones and Drums, we're off to Nagnang! |
The Shaman family circle has moved from its traditional home in the Buyan Islets and has found great spiritual refuge in Nagnang - making it Nagnang's first ever subpath!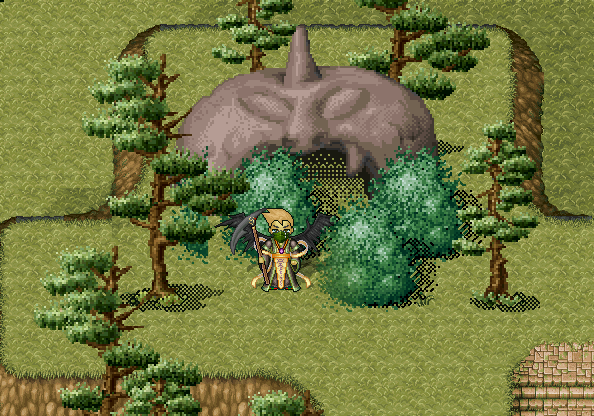 You may visit the Shamans' sacred valley by east gate Nagnang (130, 090).
The journey to Nagnang is shrouded in mystery, as the Shaman path is not one to divulge its traditions and knowledge widely, especially when it may be heard by those unworthy.
However, Elderess Inrequietus has shared a few details upon the Chronicles of the Winds board:


[The crisp parchment is pinned to the board with a sharp
obsidian pin. The caligraphy is a deep scarlet colour
that shimmers in the candlelight. The heavy wax seal of
the Shaman family dangles from the end of the page,
hanging on a thick black ribbon.]

Citizens of the kingdoms,

For many Yuris and many Hyuls, the Shaman family has
occupied soil in the Islets of Buya. The Valley of the
Mudang, one of our most sacred places, sat nestled
between the winding rivers, and flourishing Muse
gardens. The time has come, however, for us to say
farewell to those lands, and begin anew in the south.

The land of the dead, its soil stained with blood, its
banks rife with spirits, is where you shall find us now.
Though my brothers and sisters hail from all kingdoms,
our innermost circle has moved to where the connections
are stronger, where we can be more secluded. It is
there, that we can continue our work unhindered. We
have no wish to align ourselves with their politics,
as each Shaman is free to do as they will.

Should you care to visit us, our valley can be found
near the eastern border of the city of Nagnang; the
pinnacle of the rock face ((130,90)). The cave will
lead you down to us - don't mind the stench.. the
damp and dank will soon settle into your bones.

`, Inrequia
Shaman Eldress
For one, it is clear that this move, despite rising tensions between kingdoms, is not political. The move is one of increased seclusion and spiritual intensity.
Secondly, worthy citizens of all kingdoms are still welcome in the Shaman's sacred valley - but don't disrupt any trances, ceremonies, or rituals. You might find yourself in quite a debacle!
~ Severyn ~
Server Reset May 9th, 2014

Posted by: Loxie

--

7:55 PM EST

* Updated the price of the Coral sarong on Gogoon from 500 pirate coins to 100 (to match the description)

* Fixed the Brown paw and Shade paw item names by swapping them

* Added a new 99+ riches carnage prize, Bringer's gift, which will give you 1 billion experience upon using. Non-droppable/tradable and crumbles after 24 hours, so use it fast!

* Chongun Shinsho finally has a new, unique graphic

* The Shaman subpath has moved from Buya to the kingdom of Nagnang
New Monk Elder - Introducing: Jasna

Posted by: Vini

--

4:26 PM EST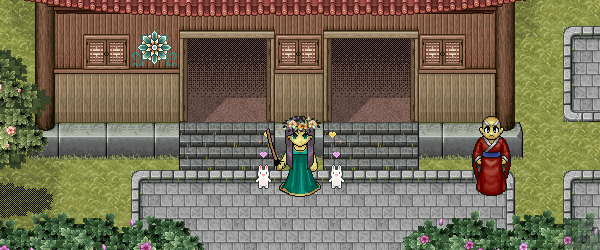 Last night Kimberlee stepped down from Elder of Monks and appointed Bhavana Jasna as her successor and 9th leader of the path.
Jasna has been a Monk for almost 30 Hyuls and a Monk Guide for over 20 Hyuls. She has also served as a carnage host before and currently also helps as a Council member of Sun Moon clan and as a Fox Hunt host. As she's married to Dokara, the former Primogen of Sun Moon, the ascension of Jasna to elder represents a new remarkable moment for the Fujihara family. May this union continue to bring Nexus many good perks.
Congratulations Elder Jasna, may your leadership last long and prosper with much wisdom and enlightenment to those around you.
~Vini Normad'or~
~Hyul 63, Moon 9~