It was fast, it was good... The year of 2009 passed in the blink of an eye and we're few hours away from 2010 already. Obviously many things happened during these 365 days worldwide and in nexus. Here's a list of the most important happening that have been in the headlines of the past 12 months:
Retrospect of 2009:
January:
1. Change in Spy guild leadership: Yoshiku says "goodbye" and Misled says "Hello".
2. PesmergaXV becomes a Wonhwa, Sa San Do and closes the list of new subpath names for Sa san.
3. Chongun Heira is elected elder of the subpath to replace Liadriel, banned for power abuse.
4. Four times Primogen of Elendhirin clan, PesmergaXV steps down from his position in favor of the new primogen Chantrea.
5. The ability to summon mythic bosses in subpath grounds granted to some subpath's guides has been lowered from 30 minutes aethers to ten minutes per guide
6. Imperial Runway been moved to a building west of Buya north gate.
7. HaggardWitch returns, Tabae dies to Mupa and community is requested to help bring a catapult to break down the gates of the Ice Dungeon.
8. Long time member of the clan, CurlyM steps down from Primogen position and KazTheWar takes over her responsibilities.
9. Nagnang Army is put on lockdown due to General being an alt to former banned player.
10. The first Head Tutor of Nexus, Lady Nussan, steps down from her position. Koyasoto is chosen as the new head tutor.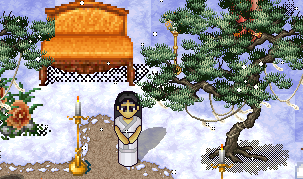 Tabae's spirit roam in Lover's lake and she gives her rings to let HaggardWitch know she was found.
February:
1. HealerofDoom becomes primogen of Destiny clan and Koguryo celebrates their only defender's ceremony of the year.
2. Issues with the Wisdom start are addressed and it is brought back.
3. Free Kruna given out to all registered players during Friday 13th.
4. Stimulation is elected new General of Nagnang Army and lockdown is lifted.
5. Haengsa returns with a new quest.
6. RP Town name is revealed and citizens are invited to apply to become a councilor of Kinung town.
7. The Nagnang smith, Chul has been found helping Mupa in slowing down the catapult building to break into the Ice Dungeon.
8. First festival of music held in Buya.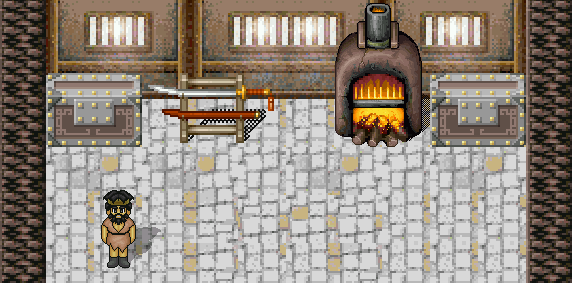 Chul pretends to help HaggardWitch into building catapult, but instead he slows her down.
March:
1. Players caught duplicating money due to a mass exchange bug were banned from nexus permanently.
2. Wisdom Star returns as promised.
3. Lucky, the mysterious red haired imp returns during St. Patrick's Day celebrations.
4. Gobiin steps down after a short term as elder of Barbarians. Consequence takes over the role of leading the subpath.
5. Elected General of Nagnang Army, Stimulation steps down within the first month in the position.
6. Koguryo tribunal opens doors to new clan applicants. Yet, no new Koguryian clan has been approved during the whole year of 2009.
7. Due to banning, Baliwind is removed from Tiger clan leadership and the clan is put on lockdown. Elections for new primogen start.
8. Geomancers get the ability to adjust attributes for their subpath gathering area, the Circle of Creation.
9. The Beast Master appears in Kaming's Encampment and helps players bleach their pets.
10. Princess Lasahn declares state of emergency due to a threat caused by a radical called Kuro Marui. Until the end of the year nothing was heard about his capture as of yet.
11. New rules for banned players and limitation of power to each condition are posted in Guide bulletin.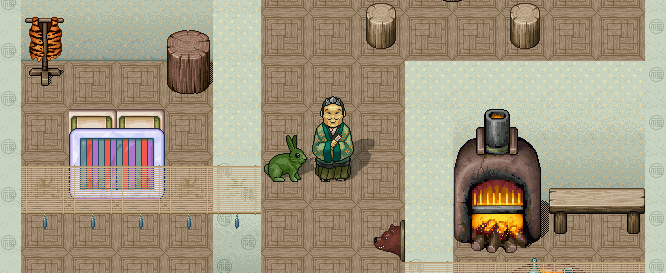 Beaster Master's Den is the first of the Kaming's encampment tents opened.
April:
1. April's fool day celebration returns with new graphics for peasant clothing, street animals and 95 weapons.
2. Ministry of Nagnang holds the first citizen's tribunals concerning troubles of Nagnang and neighbor kingdoms.
3. Primogen Lyonn of Silla steps down in favor of Britannia.
4. Easter outfits are added and Easter eggs spread the fun through the kingdoms.
5. Elder Hooje steps down from Shaman's leadership. Miuki is chosen to be her successor.
6. KRU informs about players being banned due to credit card fraud. Cheaters are caught and put to justice.
7. Elyra hosts the last Nagnang defenders ceremony and an infiltrated assassin within Nagnang Army strikes the Prince. Hawkmori murders Prince Kija in front of the crowd and manages to escape.
8. With the death of Kija, Nangens suspect the participation of Koguryo or Buya in the plot. An insane war is declared as the "Blood war".
9. With the war put into place and no leadership to Nagnang, the tri-kingdom treaty is declared broken by the 3 governments involved. Buya and Koguryo reinforce their previous alliance formed in Yuri 30.
10. Gilmore is elected new primogen of Tiger clan and the lockdown is lifted.
11. Shamans seek for Kija's spirit but have no luck. Seems his assassination was not ordinary planned.
12. Geomancers bring the possibility of remaining neutral in the Blood War.
13. Chancellor Elyra is appointed Regent of Nagnang and cools down the tense air involving the war. She proclaims Nagnang will only defend itself from attacks and no longer go attack other kingdoms.
14. KazTheWar steps down and AznCloudBoi is the new Bear Primogen.
15. First councilors of Kinung are chosen.
16. Despite the lack of reasons, the Blood War continues but is now moved to a specific area called MuHyul's Armaggedon.
17. Pirates take advantage in the lack of Nagnang defense due to Blood War and plunder the Nagnang Treasury.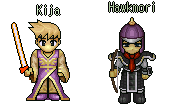 Prince Kija is murdered by the infiltrated soldier, Hawkmori, who is still on loose.
May:
1. Reiko becomes the new elder of Spies, replacing Misled who honorably stepped down.
2. Battle for Nagnang treasury happens and citizens manage to recover dozens of unique engraved items.
3. Monchichi steps down from eldership of Do. Geen becomes the new elder.
4. Archons hold a treasure hunt event and good prizes are given out.
5. Elrya steps down from her position in Nagnang Ministry and Vinbarton is chosen as the new Chancellor of Nagnang.
6. Tiger clan and Nagnang Army change leadership again within very few weeks.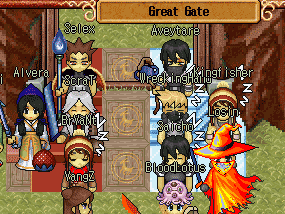 The Great Gate serves as entrance to the Nagnang Treasury event. It has also been used for several other events, like the one Mug gave special staves to people in high positions. Will the gate ever lead somewhere permanetly?
June:
1. Humma is elected the new elder of Shamans following the demotion of Miuki.
2. Buya and Koguryo have a change in their army leadership as well. General MisterMage is now the head of Buya Army and General lXleiXl takes the role of leading Koguryo Army.
3. Entrance areas been added to the training grounds to avoid mean players summoning sleeping people to death into these areas.
4. Cascade steps down from his second term as primogen of Phoenix clan and picks Aubrey to be the new leader of the clan.
5. Merchant guild also gets a new leader as LeAnnder becomes the elder in place of Beilek.
6. Nagnang Ministry changes name and becomes the Eternal Order of Nagnang.
7. New board added in Tangun for tutors to be able to help the new players.
8. With the help of Dok and Beard smiths, Haggardwitch finally has her catapult to break down into the Ice Dungeon.
9. Wisdom clothes year 11th were added.
10. Citizens help HaggardWitch break down the Ice Dungeon doors.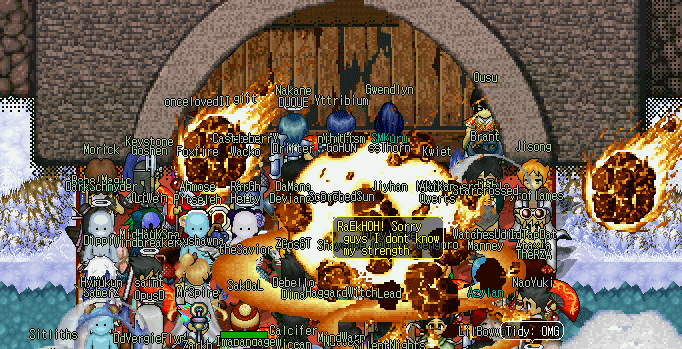 Community breaks down the Ice Dungeon gates with the help of HaggardWitch's catapult.
July:
1. Nexus 11th anniversary brings fireworks, swords and introduces the Ice dungeon event.
2. New sub-accessories are obtained from Ice Dungeon, the Medullary items for casters and Cambium items for fighters.
3. Haengsa holds a special quest for the summer season.
4. Citizens find use to the long stored items: Immortal gem and Vacant Soul and help free the Tae and Yon families from Mupa's terror.
5. Oceana primogen steps down and chooses DavidJM to continue the work on the clan as their new leader.
6. Nexus and Robo Smasher has a crossover event and Thane's robot pet is given out as reward.
7. Mystical quest is introduced to the lands and new weapons are obtained in exchange of lots and lots of coins.
8. Nexus shops introduce the firsts and only commissioned services. A total of four were given out.
9. Koguryians celebrate the 25th year of King M'huls reign.
10. Nagnang palace is found on ruins and lack of care months after the death of Kija.
11. Majority of community votes on keeping Sa san sacrifice as it was.
12. The island of Kinung is opened for visit, yet no building is ready for use.
13. Cheyn and Teikari, heads Tae and Yon families appear and ask help of citizens to rebuild Kinung town.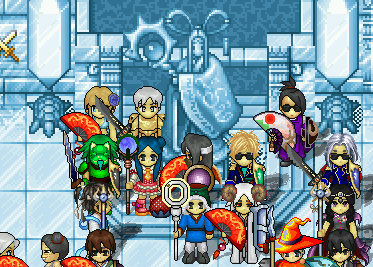 The Ice Dungeon is finally breeched and Mupa plans fails.
August:
1. Sublime alliances are introduced to nexus, a higher level one than Greater alliances.
2. Citizens contribute to construction of Kinung town. Those who donated ostentatiously were given the opportunity to have a sneak peek into the town prior to its release.
3. Floracades were introduced to Kinung: barricades that look like flowers.
4. Mupa's minions roam in the Kinung town and spread panic. Cheyn and Teikari try to calm the crowd down as their newly rebuilt homes are attacked by evil creatures.
5. Nagnang Army is dissolved and their new name is "Covenant clan".
6. Glacial becomes the new elder of Geomancers in place of Kenzi.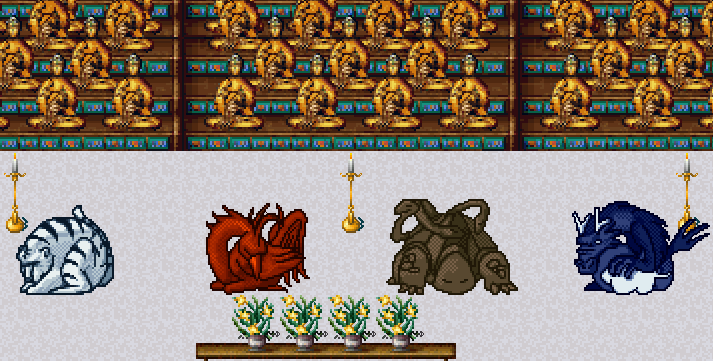 RP Town is released as a place for role-players to gather and be sure to be corresponded.
September:
1. Game Masters Book of Help is introduced to bulletin.
2. Kinung scroll is released to allow citizens to fast travel to the RP town.
3. Citizens help the Tae family business and receive a golden chef hat as reward.
4. Haengsa returns with a new quest.
5. Big Kruna shop update with 8 new faces available, new hair combinations and a new mount called Dragon dog.
6. Bandits attack and scam people in Kinung. Teikari and Kinung councilors warn community of their false claims.
7. Diviner Sarina, the longest term elder of Nexus, has stepped down from her position. It marks the end of a long era in the path and allows Iruma the new elder to start a whole new one.
8. The mysterious green portals found in each kingdom and wilderness start all leading to a cave with no name. The only message is "TBA Soon".
9. The Covenant clan gets its garden and moves out of the Nagnang palace.
10. After numerous conflicts with Barbarians, the Ranger subpath declares they no longer are affiliated to any other organization or government and will remain solo on their decisions.
11. Snoop, the first head host of both carnage and fox hunts, resigns from his position and Cerixis begins his work leading both groups.

To enter the dark empty cave, go west of southern Kugnae gate or find another one alike in Buya, Nagnang or Wilderness.
October:
1. Nexus gets a new cash payment option: Rixty. It can be bought in any Rixty store location.
2. Lost Mines is re-opened and various new summon weapons are introduced to the lands.
3. Viper is accepted and becomes the 7th Nagnang official clan which is now the kingdom with most clans.
4. Crafting bags are introduced to nexus as a new Kruna item which allows people carry 5 stacks of the crafting items at once; great addition to crafters and woodcutters.
5. New rules for Rambling Thoughts board.
6. A "Curious" cat appears in Kinung. Cheyn seems worried about it and Teikari doesn't seem to care much for the strange pet.
7. Diamonds sub-accessories are brought back and new Sa san versions are introduced.
8. Elected Chongun elder Heira steps down to a former elder, SilentS.
9. Citizens break into the alchemist's mansion and have to figure out puzzles in order to help the owner of the place. Some citizens are found stealing from the dying man instead of helping him.
10. Halloween costumes are brought back as well as the usual trick or treat.
11. Chonguns get a new subpath dye reserved just for their members and honorary Chonguns. Their subpath area is also revamped.
12. Rabbit races are closed due to another bug abuse involving it.
13. Rethoric takes over as new Spy elder after few shifts between Misled and Reiko.

The community solved puzzles in a haunted mansion to help a mysterious alchemist murdered in his own home.
November:
1. Aesir becomes the new primogen of Silla clan.
2. Content Manager Cup (Zafirah) announces her leave of nexus and informs she's moving to new things.
3. Raushawna, Heavens Clan long term primogen, steps down and chooses Whiteheart as the new leader.
4. Another change of leadership in the "Nagnang Army" as Windbreakerx steps down and Adragonsclaw becomes the leader again but now under the name of Covenant primogen.
5. Augury visions preview the return of the Mongols.
6. Noblefox appears with deals to Spy guild.
7. Blight's Four reappear in the lands and promise a strike back against Mongol's army.
8. SilentS steps down from his second term and gives to eldership of Chongun to Guldar.
9. ChaeRi, Kija's lost brother, appears in Nagnang and helps citizens stop the attack of the Mongols.
10. Winged helms are obtained from slaying mongol leaders.
11. Warik steps down from Lost Kingdom leadership and Sparkyd is the new primogen.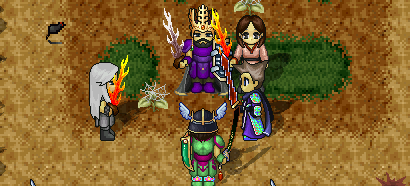 ChaeRi, Kija's brother, appears after being imprisoned for years in Kaya and promises to help Nagnang return to its former glory.
December:
1. KRU clears up in the problems with speed backing and cheaters. Some previously jails are reversed and warnings are spread once more about the problems of trying to cheat in Nexus.
2. Animals from the Water tribe escape from their cave in the Vortex and attack the community.
3. Winter snow blocks the entrance to Kinung, but is resolved days after.
4. Fayebelle takes the role of Sage of Nagnang (former prime-minister position) and leads the Eternal Order of Nagnang in place of Maril.
5. ChaeRi requests help from community into capturing Hawkmori and Wiyae and putting to justice the two Nagnang's most wanted targets.
6. Viper clan opens their clan hall.
7. Nexus says goodbye to another honorable player: Emit who has moved the real life Heavens but will remain in the heart of the members of Buyan Heavens clan.
8. Immortal's Bounty added to the bulletin; a board for archons to announce their own sponsored events.
9. Santa Mug is held and the typical long lines of waiting are solved.
10. Mercenaries of Sukayan's house of Kaya, led by ChaeRi began protecting the Nagnang areas.
11. Wisdom start returns for a few days so players may enjoy the Christmas holidays.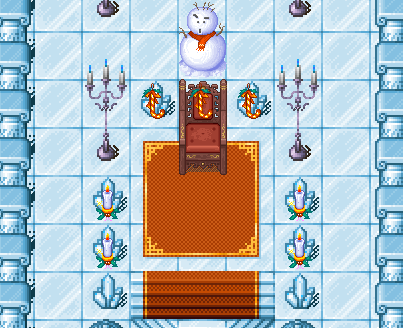 Santa Mug has map changes and the lines move much faster than usual.
As 2010 is about to start, lots new surprises await Nexus players.
Keep checking Nexus Atlas news daily and be informed with what's to come. The Nexus Atlas staff has a special thank you to everyone who made Nexus a great game in the year of 2009 and wishes everyone a happy 2010 with lots of fun, new stories, and much news of course.
~Vini Normad'or~
~Hyul 29, Moon 1~