Past News
Did you miss that important news story? Do you want to read what happened while you were on vacation. Here's where to get that info!
Our news software, Coranto, has a bug which makes it purge links to news articles more than two years old. What is left of programmers who volunteer their time to support this software do not know why this bug occurs. We manually index older news pages in our Archived News section.
| | |
| --- | --- |
| Thursday, November 29, 2012 | |
New Editor!

Posted by: Nalyd

--

10:29 PM EST
Hello!
I'm Nalyd and I am the latest content editor. I will be working with Spells, Weapons, Armor, Items, Kruna, and Monsters. If anyone finds misinformation, even if it's the tiniest thing, contact me either on Nexus through N-Mail or Whispers, or my
email
. When you contact me please include the true information for the item or else the change will not be made.
My current project is the item prices.
Current price changelog:
Aiy-Ary Spetum
Anenome Fan
Angelita Fan
Apple Blossum Fan
Apple Fan
Aqua Wind Toy
Ardent Spear
Baronial Kagum Huan
Baronial Kagum Xu
Baroque JangChang Chun
Baroque JangChang Kui
Battle Sword
Bekyun's Spear
Big Axe
Blood
Bloodbane
Bloodlust
Blue Dragon Longsword
Thank you! :D
| | |
| --- | --- |
| Wednesday, November 28, 2012 | |
Sever Reset 11/28/12

Posted by: Loxie

--

9:01 PM EST

Server Reset - November 28, 2012

* The Thanksgiving event has ended

* Clans are now able to grow their ranks to 400 members

Minor updates for:
- Oceana clan

| | |
| --- | --- |
| Tuesday, November 27, 2012 | |
| | | |
| --- | --- | --- |
| | | New leader of Buya Imperial Army |

After announcing an unplanned leave of absence, General TinaDragon put Janken in charge of Buya Army. As of today, Janken has taken the leadership powers and shall respond for all BIA matters.

Congratulations Janken!

-,-@ Donjuan
| | |
| --- | --- |
| Wednesday, November 21, 2012 | |
Thanksgiving complete event walkthrough!

Posted by: Vini

--

1:27 AM EST
From ghosts to turkeys! Here we go again on another event to help solve troubles from the nexus. This time, the quest is to help DokSoo prepare a special meal for Queen Lasahn.
Where the event begins?
From East gate Buya walk towards Islets (east) and then cross a bridge south, seeking to reach the cordinates of 017,017. There you'll be able to access the event area which consists of 6 rooms and one boss which can appear at any of them, except first.
The main room is called "Preparation room" in which no creatures attack you. The other five rooms are accessible going east and are called:
DokSoo's Land

Green Grounds

Farming Land

Slaughter Pens

Clear lake

Note:Event doesn't give legend mark.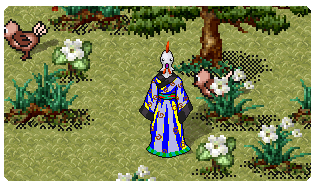 Wild Crazy Turkey, the area boss
---
-- THE WALKTHROUGH --

Step 1:
Go to Preparation room and say "Happy Thanksgiving" to DokSoo. Listen to all he has to say until he gets silent.

Step 2:
Ask DokSoo "What's wrong?". He'll be happy you cared and will ask your help to make a special dish for Lasahn. He'll ask you to bring turkey meat.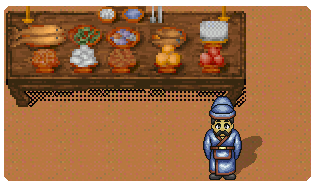 Step 3:
Bring 25 turkey meat (dropped by the turkeys inside the event area). Maximum you can carry is 30. DokSoo will thank you and ask you to speak with his assistants.

Step 4:
Go talk to YunTi, the assistance to the west. Tell him that "DokSoo" sent you and he'll ask you to bring some beef.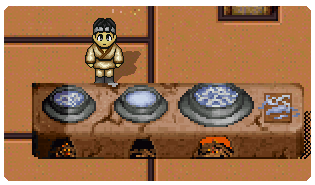 Step 5:
Go to Slaughter Pens (3rd hunting room) and kill some Short Horn Bull to the south pens. Grab 30 Beefs dropped by them and take back to YunTi. Say "Beef" and he'll take them.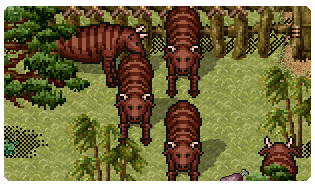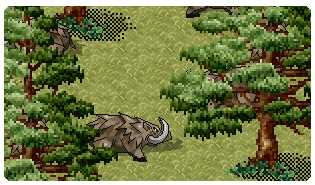 Step 6:
YunTi will ask for another type of meat for you to bring. Say "Pork". He'll ask you to grab 30 of them which are dropped by the Sovereign Swine, from tne nothern pens of the 3rd room. Say "Pork" again.

Step 7:
Once you finish helping YunTi he'll ask you to go help the cook at eastern part of the Preparation room. Go next to her and tell "YunTi" sent you. She'll ask you to grab 10 wheat, 10 peas and 10 rice. Once you grab them, go back to her and say "rice". She'll take the items.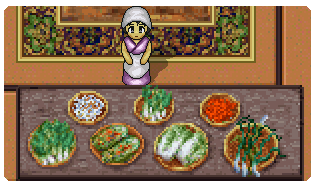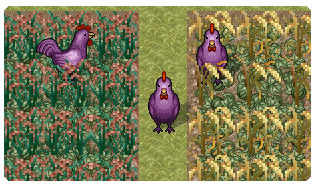 Step 8:
Grab 3 water jugs (filled or empty) and take to Yim at the Clear Lake. If you took empty water jugs just drop them at the clear lake water to fill them. Tell the young boy, Yim, that "YanYi" sent you. Then tell him you brought the "water" and he'll take the 3 filled water jugs.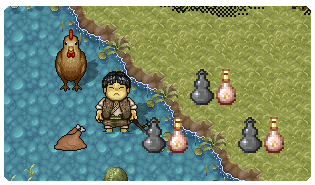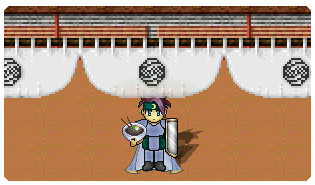 Step 9:
Go back to DokSoo at Preparation room and tell him you've "Finished" preparing the dish for the Queen. DokSoo will reveal you that he isn't doing all that just for Queen Lasahn and will use some of it for his family. He thanks you for your help and gives you a Longevitity noodles, which can be carried at weapon hand.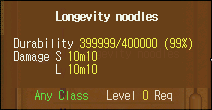 The item is not bonded and so far it's unknown if it break on death. Since it's an event item it most likely doesn't.

~Vini Normad'or~
~Hyul 52, Moon 2~
Ghosts!

Posted by: Loxie

--

12:30 AM EST

While it's a little late for most, the ghosts are dead!

Unfortunately this also means trick or treating is done for. Cry!
| | |
| --- | --- |
| Tuesday, November 20, 2012 | |
Server Reset - Tuesday November 20, 2012

Posted by: LilB

--

8:43 PM EST

There was a reset at 9:00 PM EST today!

The details:

* DokSoo is back and needs your help this Thanksgiving!

Short but it seems as if there is a new event!

-B
| | |
| --- | --- |
| Friday, November 16, 2012 | |
Server Reset - November 16, 2012

Posted by: Guldar

--

9:34 PM EST

Tonight the Nexus Servers are being reset for the following update, as detailed by GM Stein on the Dreamweaver board.

* Changing several decorative armors to coats: Ilbon vest, Etherial vest, Spring heavy plate, Jubilee armors, Yu Ryang armors, Nagnag robes, Male/female Songboks, Prison outfits. (Note: if you're currently wearing any of these armors you will need to unequip and re-equip them to notice the changes)

* New itemshop items available today

* Fixing colors of Wedding bow hair

--Guldar
--The Ursine Ronin
| | |
| --- | --- |
| Wednesday, November 7, 2012 | |
For The Horde!

Posted by: Guldar

--

7:13 PM EST

Okay there goes my shameless attempt at humor based on our competition. The Barbarian Torch has been passed on from Vexlxix to Aeroth very recently. I would offer my condolances to Aeroth as he begins a new phase in his life.

--Guldar
--The Ursine Ronin
| | |
| --- | --- |
| Tuesday, November 6, 2012 | |
Server Reset!

Posted by: Loxie

--

7:12 PM EST

Server Reset - November 6, 2012

* Added a fix for the zombie kill count; the Dark Hunters event will end on Friday

* Bonus kruna has been given to auto-renew accounts

Minor updates for:
- Merchant subpath
- Muse subpath
| | | |
| --- | --- | --- |
| | | Elder Oakseer of Rangers |

Fresh news from the deepest woods of the wilderness: the rangers have a new elder. Elderess Riadora has just stepped down, about few minutes ago and announced Oakseer as the new elder of the subpath. Congratulations Elder Oakseer!

-,-@ Donjuan