On november 20th, the citizens of Nexus were surprised with some heart breaking news.
PlagueS
sadly
passed away
at age of 26. He was an Ee san Rogue, known for wearing Setze robe with Koguryo defender dye. A color he earned and defended with honor as when King MuHyul was kidnapped by Hawkmori Hyuls ago, PlagueS was an important person in the negotiations which traded the King safely for Wiyae and eventually catching Hawkmori.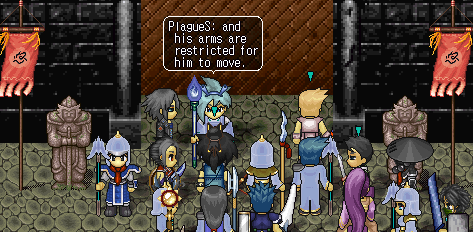 Over the past week dozens of beautiful messages were written and posted on Rambling Thoughts board. To honor his passage through these lands during his life, his friends of Nexus decided to hold a
memorial service
scheduled for today, Tuesday, November 29th, at 9:00 pm EST. The ceremony will be held at Oceana hall, clan which he was part of. During the ceremony the Primogeness will gather messages from his friends all over Nexus to be forwarded to his sister.
Rest in peace Steven Banik - aka "PlagueS" - june 26 1985/november 19 2011.
~Vini Normad'or~
~Hyul 44, Moon 4~