Past News
Did you miss that important news story? Do you want to read what happened while you were on vacation. Here's where to get that info!
Our news software, Coranto, has a bug which makes it purge links to news articles more than two years old. What is left of programmers who volunteer their time to support this software do not know why this bug occurs. We manually index older news pages in our Archived News section.
New BIA Colonel!

Posted by: Elarra

--

8:16 PM EST
As announced last night, BIA has a new Colonel!
Intel Commander Reon
has been promoted!

Look at that purdy face. Congratulations on the promotion! We couldn't think of anyone better to help
General Tradita
lead BIA to a brighter future! Perfect choice!
-*Elarra Satsuma
-*Keeper of Balance
| | | |
| --- | --- | --- |
| | | Rememberance |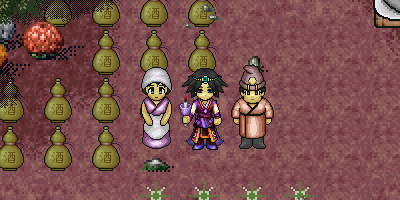 To obtain the
Rememberance
, a purple candle, visit the Nagnang Fairgrounds and talk to the Merchant Lady near the entrance.
---
At the second day of Nagnang Fair, the royals of Kaya arrived and joined the festivities. They were welcomed by Minister Thameus and Prince ChaeRi and watched a performance by Muses in homage of Kayaís culture. After musesí dance, the royals stood watching the games and presentations that followed and remained until the end of the fair.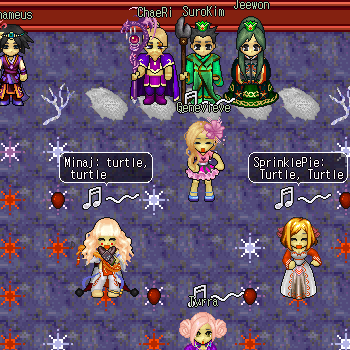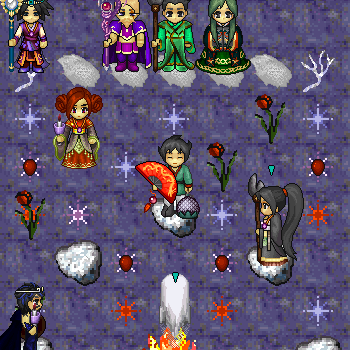 After the fair ended, Prince ChaeRi invited King SuroKim and Queen Jeewon to visit the new Nagnang Palace, which was built by the Master Builder and designed by his brother, the Architect. As itís known, the building brothers were recommended by the King of Kaya, since they did a notable job at building the new Royal Palace of Kaya before.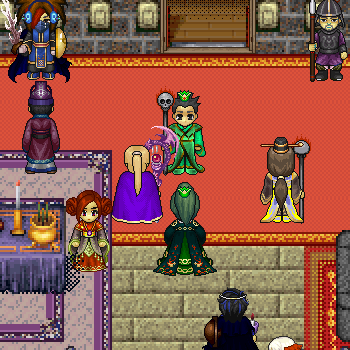 The royals visited most of the palace, but their tour had to be cut short when Prince ChaeRi started feeling dizzy due to a rebel attack which hurt him earlier on. Since it was late for them to return to Kaya and it was a long ride, the nangen Prince invited King SuroKim and Queen Jeewon to stay as guests at Nagnang palace. The shamans took care of ChaeRiís wounds and he took the rest of the week to recover.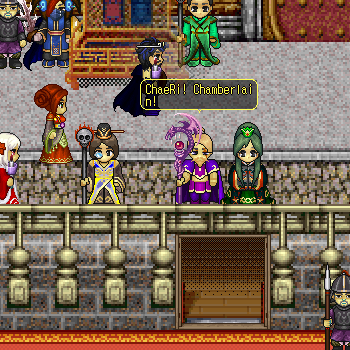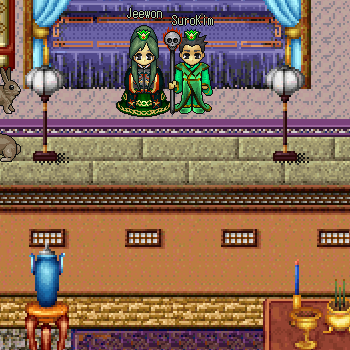 Royals of Kaya will be returning to their kingdom shortly. Let's hope it doesn't take long until we see them around again.
Brought to you by,
-,-@ Donjuan
| | |
| --- | --- |
| Saturday, January 18, 2014 | |
| | | |
| --- | --- | --- |
| | | Nagnang Fair starts tonight! |
During this weekend, the Sovereign Ministry of Nagnang will be hosting the Nagnang Fair with the theme "Remembrance". The fair will be held from 7pm to 11pm EST, at saturday (Jan. 18th) and Sunday (Jan. 19th).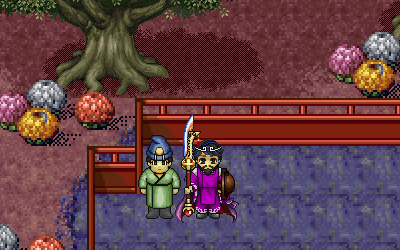 Nangen organizations will be in booths with many events to participate, which includes food Drives, trivias, costume contests, the weekly Poetry Revels and other events hosted by the clans.
The entrance to the Nagnang Fairgrounds is located in the Woodlands Entrance, near West Gate Nagnang. Speak with "
Fair person
", choose "Nagnang Fairground Entry and she will take you there.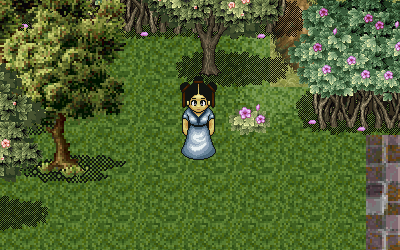 The theme "Remembrance", according to the ministry, is to honor those before us who have suffered, put their lives down, headed calls of war, and fought for those who had their blood innocently slain on nangen lands.
Brought to you by,
-,-@ Donjuan
| | |
| --- | --- |
| Thursday, January 16, 2014 | |
Holiday Items Have Vanished!

Posted by: Elarra

--

7:20 PM EST
We've had two resets in the past couple of days! On January 13th, there were a few minor updates. The Sa San quest bug has been fixed, and the minor quest timer has ben changed from 24 hours to 23 hours.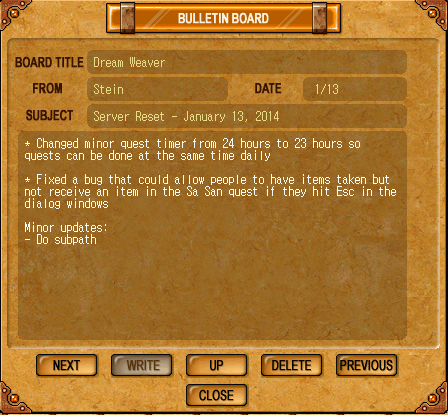 However, today's reset will take away the holiday items!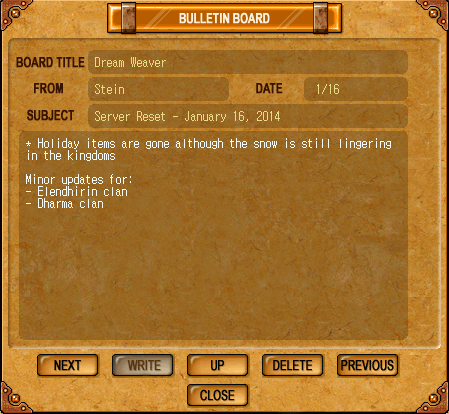 Say good bye to the Santa Suits and hats! Until next Christmas!
-*Elarra Satsuma
-*Keeper of Balance
| | |
| --- | --- |
| Saturday, January 11, 2014 | |
New Tiger Primogen

Posted by: Loxie

--

6:35 AM EST

Kitsu has passed the Primogen staff onto Xyreu.

Congratulations, and good luck on your future endeavors.
Life in Tangun!

Posted by: Loxie

--

9:25 PM EST
Members of several paths, and even more unpathed joined together in Tangun for some conversation and community service.
Minaj performed a song, the Muses shared their 'peenk' dye, and Diviners and Monks started slapping people upside their karma.
Other paths present were Geomancers, Rangers, Shaman Do, and Barbarians.
Thank you for taking time out of your day to keep Tangun busy, guys!
New Diviner Elder!

Posted by: Elarra

--

12:00 AM EST
It seems that we've had our first Elder turnover for the year!
Kibou
has stepped down and passed the torch on over to our very own
Uoiea
!
Congratulations! We're sure that you'll do an excellent job leading the Diviner path!
-*Elarra Satsuma
-*Keeper of Balance
| | |
| --- | --- |
| Thursday, January 2, 2014 | |
Wisdom Star Has Ended

Posted by: Elarra

--

8:20 PM EST

And as quickly it came, Wisdom Star has now departed from the kingdoms. Hope everyone enjoyed the hunting! See you soon oh dearest star!

-*Elarra Satsuma
-*Keeper of Balance
| | |
| --- | --- |
| Wednesday, January 1, 2014 | |
2014 has arrived!

Posted by: Vini

--

10:25 AM EST

Happy new year from all of Nexus Atlas staff!