Past News
Did you miss that important news story? Do you want to read what happened while you were on vacation. Here's where to get that info!
Our news software, Coranto, has a bug which makes it purge links to news articles more than two years old. What is left of programmers who volunteer their time to support this software do not know why this bug occurs. We manually index older news pages in our Archived News section.
| | |
| --- | --- |
| Wednesday, January 23, 2013 | |
Ding, Dong, the holidays are gone!

Posted by: Guldar

--

5:19 PM EST


Looks like we've seen the last of those creepy kids and their goofy teddy bears for another year! The Servers were reset today with the following message from GM Stein posted on Dreamweaver:

* January Itemshop items will be released later this afternoon

* Last of the holiday creatures have left the kingdom

--Guldar
--The Ursine Ronin
| | |
| --- | --- |
| Saturday, January 19, 2013 | |
The Carnivale opened tonight, and most of the community was in full swing. Games, discussions, drinks and food. It quickly
proved to be a success.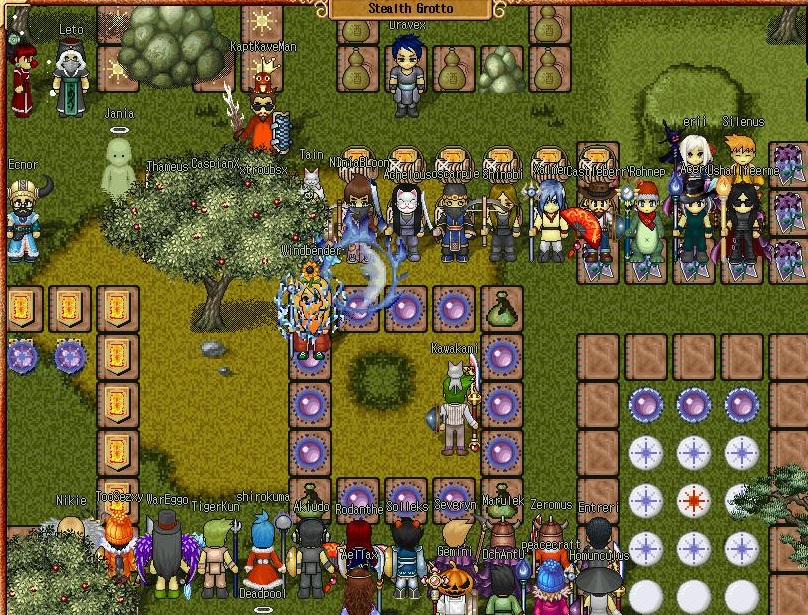 Most every clan, and subpath was represented at this occasion. Everyone representing their path or clan the best they can.
It looks like this event has fun for everyone, and I hope to see more of it in the near future.
A New Seer Leads The Divine Order

Posted by: Guldar

--

1:08 PM EST
Today marks the turning of a page for the Diviners as
Visionary ColdPrincess
passes the Elder staff on to
Oracle Kibou.
We wish to extend our sincere thanks to ColdPrincess for her work in the lands, and I would offer my sincerest condolances to Kibou for the arduous undertaking that now lays before him.
--Guldar
--The Ursine Ronin
| | |
| --- | --- |
| Wednesday, January 16, 2013 | |
Server Reset - Wednesday, January 13

Posted by: LilB

--

7:02 PM EST

There was a reset at 7:00 PM EST today!

The notes:

* The Sage merchant is back. If you learned Sage in the last couple days you may have jumped several levels without waiting the 90 days in between. If you jumped more than one level we have set you back to where you were originally and refunded the money spent. You can return to the merchant and learn the next level and be given the 90 day wait as normal. If you only learned one level up nothing will be different.

* Warmer temperatures have melted the snow in the kingdoms

Minor updates for:
- Pegasus clan
- Silla clan
- Alizarin clan
- Covenant clan
- Oceana clan
- Enigma clan

-B
New Kurimja Primogen

Posted by: Loxie

--

8:22 AM EST

Congratulations to BeffyCabeza on becoming the new Kurimja Primogen. Good luck and go forth and prosper!

| | |
| --- | --- |
| Wednesday, January 9, 2013 | |
Mapper Needed

Posted by: Akiudo

--

4:51 PM EST

Hello everyone,

I'm looking for someone who has in-depth knowledge in
mapping, there are a lot of new maps which I have only
just learnt about in various Subpaths and they would
like them listed on NA.

I must admit mapping isn't exactly my speciality, so I am
sending a request to anyone who would like a challenge
and to explore new areas in Nexus to contact me.

I look forward to hearing from you.

Thank you,

- Akiudo
New Primogen!

Posted by: Nalyd

--

12:16 AM EST

Just recently Lunarian has replaced Haleema as Primogen of Elendhirin! Congratulations Lunarian! I trust that the right choice has been made. :)

Nalyd
Title Change in Nagnang!

Posted by: Nalyd

--

8:59 PM EST
Congratulations to fellow Reporter Donjuan on being appointed the new General and Sage of Nagnang! I've worked with him in the past when he was a Private in the ARN back in 2011, and am happy to see him up there in the ranks!
Congratulations General Donjuan!
The main three in Nagnang;
(Primarch Severyn, General Donjuan, Primogen Marulek)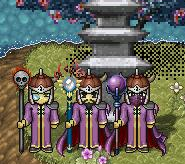 - Nalyd
| | |
| --- | --- |
| Thursday, January 3, 2013 | |
Goodbye Wisdom Star!

Posted by: Guldar

--

9:52 PM EST


Server Reset - January 3, 2013

* The wisdom star has faded and the Vortex bosses are back. The weather forecast is in and warmer times are ahead; it sounds like the snow will be melting in Nexus in the next week or two

* The Clans and Subpaths board has been split into two boards: Clans and Ministries & Subpaths

* Minor updates to map tiles

* Minor updates for tutors

While you're enjoying being back to normal Exp, you should read the old posts on the new Subpaths board. They're dated roughly 13-14 years old. Shadow "Application" and stuff of that nature. It's funny what Kru saves.

--Guldar
--The Ursine Ronin
Wisdom Star Extended 1 Day!

Posted by: Akiudo

--

8:37 AM EST

Daegu has reported to me that KRU have extended Wisdom star due to a bug with not being able to take off a new item called "Winter's Warmth". This is a new head piece and was given to 25 lucky winners for completing the 12 days of Christmas event with the highest scores set out by Archon team.

Enjoy it while it lasts everyone!

- Akiudo
2013 is here!

Posted by: Vini

--

10:21 PM EST