Past News
Did you miss that important news story? Do you want to read what happened while you were on vacation. Here's where to get that info!
Our news software, Coranto, has a bug which makes it purge links to news articles more than two years old. What is left of programmers who volunteer their time to support this software do not know why this bug occurs. We manually index older news pages in our Archived News section.
| | |
| --- | --- |
| Tuesday, January 31, 2012 | |
An introduction

Posted by: Akiudo

--

5:58 PM EST

Hello everyone,

My names Akiudo if you don't already know me. I'll be dealing with making Nexus Atlas's content correct, currently working on updating experience for all caves in the game which haven't been listed which I hope will benefit everyone and just generally be here to help out.

If you have any information which you feel could benefit Nexus Atlas please feel free to contact me and I'd be happy to hear from you.

- Akiudo
Koguryo defender's ceremony scheduled for today

Posted by: Vini

--

3:28 PM EST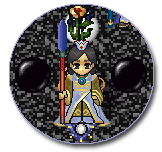 Today there is a Defender's ceremony scheduled to honor another batch of loyal koguryian citizens who shall pledge to defend the kingdom. King
MuHyul
of Koguryo and koguryian Minister Vales invite everyone to witness the ceremony at Royal Coliseum of Kugnae Palace at 7 pm Est/4pm Pst. Be sure to be there!
~Vini Normad'or~
~Hyul 45, Moon 8~
Woodlands Reward

Posted by: Vini

--

2:29 PM EST

It has been years since first Diary page has been found and so far no one seems to have completely found the answers to the mystery behind the author and his or her findings.Until nowadays it is safe to say no one has finished the "Woodlands Diary Quest" as it is called, but the Primarch of Pegasus clan, called
Name
, came up with a very interesting idea of how to encourage people into seeking the answers for the quest once again.
Here's how it works:
Name has been recruiting Nexus organizations (clans, armies and subpaths) to gather and offer a huge reward to the first person or group to uncover the next 'Woodland Diary Quest' combination. Current reward totals 14.5 mil, 10 clan marks and 3 subpath marks. This amazing reward might even be bigger by the time YOU find the next step.
So, what are you waiting for?
Click here
to refresh your memory about everything that is known so far about this quest and start working on finding out more clues!
~Vini Normad'or~
~Hyul 45, Moon 8~
| | |
| --- | --- |
| Thursday, January 26, 2012 | |
Small Server reset

Posted by: Vini

--

8:10 PM EST
Nexus servers were reset today, here's what changed:
New package in the itemshop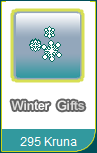 Some additional steps have been taken to combat the use of third party programs


Minor updates for Destiny clan

~Vini Normad'or~
~Hyul 45, Moon 8~
| | |
| --- | --- |
| Wednesday, January 25, 2012 | |
More Rixty bonus

Posted by: Vini

--

10:56 PM EST

KRU announced at Nexus TK official website that players can now buy registration coupons and Kruna using Western Union with Rixty.

From now until February 29 you can earn 10% bonus Kruna free when you deposit $10 USD or more into your Rixty account using Western Union.

Read more about it at the official Nexus site.

~Vini Normad'or~
~Hyul 45, Moon 8~
| | | |
| --- | --- | --- |
| | | Fine Etched Spear |


Chung Ryong Phayte displayed her Fine Etched Spear this morning.

Fine Etched Spear





Durability: 2500000/2500000
Damage: S: 75m200
L: 75m200
Hit: 10
Dam: 0
Might: +2
Protection: +2
Vita: 8500
-6 AC
Warrior level 99

AllyGator
| | |
| --- | --- |
| Thursday, January 12, 2012 | |
Client Patch - Jan 12, 2012

Posted by: Guldar

--

9:28 PM EST

Today the Nexus servers were reset for a Client Patch. The following information was posted on DreamWeaver by GM Stein:

* Fixed typo on pigtail hood warmer

* Minor updates to client and server

*** If you are running Windows Vista/7, make sure to run NexusTK as administrator (by right clicking the shortcut and selecting the option) for this patch ***

--Guldar
--The Ursine Ronin
Mighty Etched Spear

Posted by: Guldar

--

9:01 PM EST
It seems yet another of the series of Level 11 weapons were forged by Taik Pae. Nitsud has been gracious enough to share with us the stats of the Warrior's spear. If anyone crafts a weapon for either of the Caster paths, please let us know.
Mighty Etched Spear




Durability: 2500000/2500000
Damage: S: 40m70
L: 40m70
Hit: 5
Dam: 0
Might: +1
Vita: 250
0 AC
Warrior level 11


--Guldar
--The Ursine Ronin
Tutor Applications

Posted by: Vini

--

11:15 PM EST
Ever dreamt of being a Tutor? Now there's a change. The applications for Rogue, Mage and Poet tutors have been recently opened and those who like teaching and would want the opportunity of becoming a tutor have until January 13th (a week from now) to submit an application.
Click here to access the application form:
|- Tutor Application -|
.
~Vini Normad'or~
~Hyul 45, Moon 2~
| | |
| --- | --- |
| Wednesday, January 4, 2012 | |
Winter is gone and so is Wisdom star

Posted by: Vini

--

10:20 PM EST
A few minutes ago, the lands of Nexus had the first reset of the year and the result of it was the least celebrated reset within a long while, obviously due the end of bonus experience given by Wisdom star. Here's a copy of the post by GM Stein on Dream Weaver board:
The wisdom star has faded, vortex bosses have returned, and the snow has melted in the kingdoms. We hope everyone's holidays were good. Happy new year!

* The Ice garb and Dread carb have new ground tile and equip graphics

* Minor updates for Destiny clan merchant
~Vini Normad'or~
~Hyul 45, Moon 1~
| | | |
| --- | --- | --- |
| | | NexusForums Google/Firefox Warning |

There is currently another malware warning when connecting to NexusForum.com from Firefox or from a google search. This has been taken care of. It was residue that wasn't cleared from the previous malware infection we had.

The warning will be removed soon.

Thanks,
- LordAchoo
Welcome to 2012!

Posted by: Vini

--

10:55 PM EST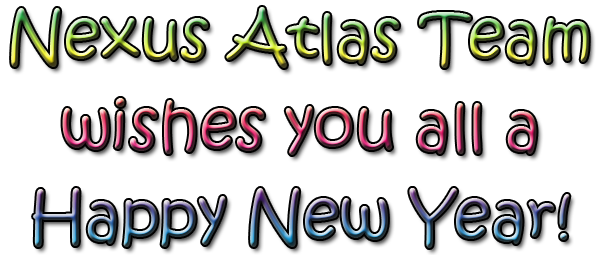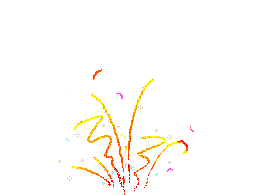 Another year has passed by and we're already facing 2012 with lots of hopes. What does this year has reserved to the lands of Nexus? Whatever may come, you can be sure of something: Nexus Atlas will be there to report it!
Happy new year everyone!
~Vini Normad'or~
~Hyul 45, Moon 1~