Uh oh. It seems like someone couldn't keep her lover in the kingdoms! Hana's man fled to the ocean and they're afraid he won't come back.

Fortunately for them, you're here to help! Once you speak to Soon she'll tell you a long, drawn out story where you agree to save the day. (Warning, if you don't agree you'll probably have to wait a few hours. I have know clue if that's true, though. Didn't feel the need to try it.)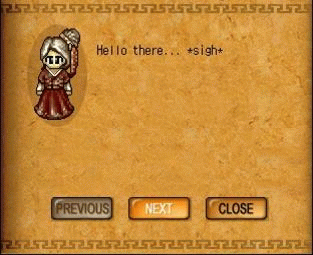 So you agree to help out (I mean the poor girl just sits there crying, what else would you do?) and she continues on.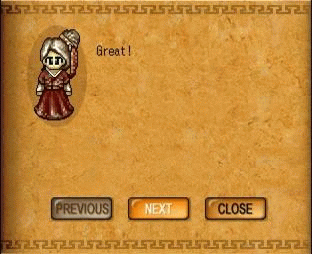 And on. (Again, we agree to help.)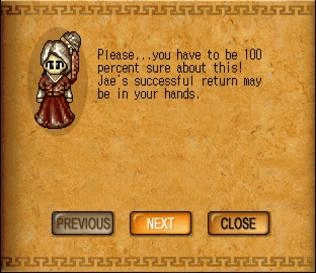 And on!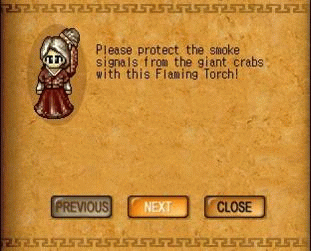 Just make sure you're full, otherwise your offer will be rejected and she will make you speak with her all. Over. Again.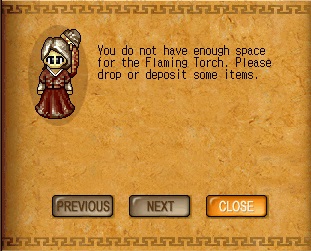 So once you've agreed she gives you a nifty little torch to use for cooking some crabs before they eat the campfires. Why do the crabs hate Hana? No clue.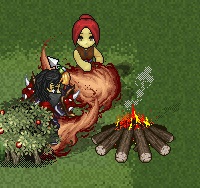 If you don't catch the crab in time, it'll eat the fire and the fire goes away. No spells, no other weapons, nothin'. You have to kill it with your handy dandy torch and sometimes they just don't die.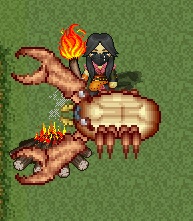 And once you do kill them you get the claws, which Soon will take from you.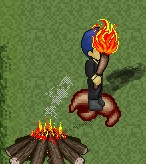 Alright, so when you have 25 claws and turn them in, you get to go back and assure Soon you have them. Click on the "I'm Back!" Option.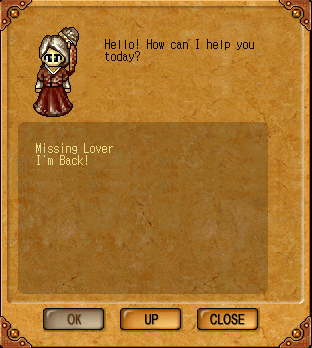 And more talking.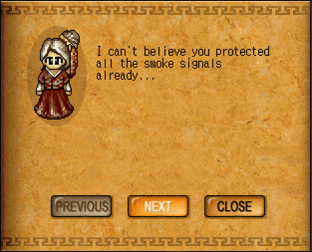 At this point you receive minor quest experience and a torch weapon skin of your very own! GO YOU. On a side note, people are telling me she gives clues to the Diary Quest. Here is what was found so far.
Some hints so far are:
From Teto-
Eight will lead you to five.
Two wells are all you need.
From Reon-
Catastrophic hurricanes should not be taken lightly.
MegaBuster -
Count the Plate carefully
I received:
Pinacle of cowardice