Mir has Updated Nexus again with a new patch!

- Snore sound on/off added
- All stat. real time update in status tab
- Bug fix for notification of item condition/durability upon death
- Bug fix for exp. loss notification upon death
- Minor updates for Sun Moon Clan and Oceana Clan

Warning! A lot of users are reporting this message with the patch

Unfortunately you'll have to re-download NexusTK.
NexusTK Download Link
Before you uninstall Please Copy your Map,
User and Screenshot folder to your desktop
or another location so it won't be deleted.
After re-installing NexusTK Put the folders back into
your NexusTK directory.
If you're running windows 8 or 10 Please install it to
My documents.
Also if you're running Windows 8 or 10 don't forget to
change the compatibility settings.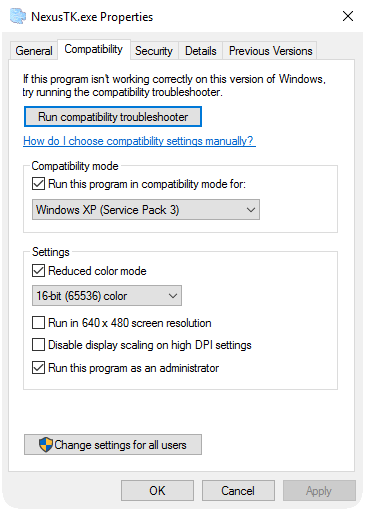 these settings Fix the mouse lag bug and administrator bug.